Welcome to Southern Hemisphere Mining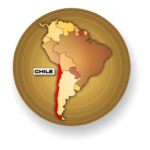 Southern Hemisphere Mining Limited is a successful copper-gold explorer in Chile.
The primary focus is the Llahuin Copper-Gold Project.
To view our latest Investor Presentation click here.
The company is growing the current Copper/Gold resource (-428kt Cu, 597k Oz Au | -149mt @ 0.41% CuEq) and the adjacent (9km West) Colina2 Gold discovery.
Llahuin is located within a very large mineralised system, noting the El Espino Copper/Gold Mine development 8km west, owned by Pucobre, a large Chilean copper producer.
Latest News
Southern Hemisphere Mining Limited
Southern Hemisphere Mining Limited is commencing an RC drilling exploration program at the 100% owned Llahuin Copper-Gold Project and the recent Colina2 Gold Project discovery in Chile next week - locations are shown in Figure 1 below. "The sampling results confirmation [...]
Southern Hemisphere Mining Limited
As Southern Hemisphere Mining Limited prepares to begin a drilling program at their Llahuin Project in Chile, billionaire miner Robert Friedland has told the CRU World Copper Conference that copper is so crucial in electrifying the global economy that finding enough of it [...]
Southern Hemisphere Mining Limited
Southern Hemisphere Mining Limited welcomed news of the copper price moving over $4 per lb, ahead of the company's latest drilling operation to expand its 100% owned large Llahuin Copper-Gold resource in Chile.  1 Year rolling Copper Price courtesy of [...]
ASX Prices
ASX Announcements