Welcome to Southern Hemisphere Mining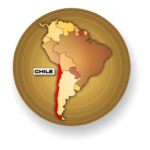 Southern Hemisphere Mining Limited is a successful copper-gold explorer in Chile, with a substantial copper resource, drilling to expand.
Llahuin is located within a very large mineralised system, noting the El Espino Copper/Gold Mine development 8km west, owned by Pucobre a large Chilean copper producer.
Adjacent to Llahuin is the company's Colina2 Gold discovery, and in northern Chile the company has its Los Pumas Manganese EV Battery Project.
For the latest news from Southern Hemisphere Mining Limited see the News Feed or Follow us on
View our latest Investor Presentation from November 2021 and our Chairman's interview with The Market Herald.
Drilling at the Llahuin Copper-Gold-Moly Project in Chile during January 2022.
Latest News
Southern Hemisphere Mining Limited
Southern Hemisphere Mining Limited has welcomed the views of Jeffrey Currie, Global Head of Commodities at Goldman Sachs, who told CNBC's Squawk Box this week that a commodities super-cycle is already underway. "This is the first innings of a commodities [...]
Southern Hemisphere Mining Limited
Southern Hemisphere Mining Limited reports the progress of drilling at two of the company's Chilean copper and gold projects - the Llahuin Copper-Gold-Moly Project and the Colina2 Gold Project. HIGHLIGHTS Llahuin two orientated diamond drill holes completed. Diamond drilling at [...]
Southern Hemisphere Mining Limited
Southern Hemisphere Mining Limited (ASX: SUH) rated by Argonaut PCF as one of the cheapest copper stocks per pound of copper resource (Enterprise Value) on the stock exchange - rated at 0.6c per lb copper resource. The Llahuin Copper Project is [...]
ASX Prices
ASX Announcements