Welcome to Southern Hemisphere Mining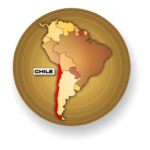 Southern Hemisphere Mining Limited is a successful copper-gold explorer in Chile.
The primary focus is the Llahuin Copper-Gold Project and the company is growing the current Copper/Gold resource (-428kt Cu, 597k Oz Au | -149mt @ 0.41% CuEq) at Llahuin and at the adjacent Colina2 Gold discovery (9km West). Llahuin is located within a very large mineralised system, noting the El Espino Copper/Gold Mine development 8km west, owned by Pucobre, a large Chilean copper producer.
The company's Los Pumas Manganese EV Battery Project is located in Northern Chile and is adjacent to the La Paz to Arica Railway. The company released this Flowsheet Analysis in October 2021.
You can view SUH's latest Investor Presentation here and its latest Quarterly Activities Report here.
For the latest news from Southern Hemisphere Mining Limited see the News Feed or Follow us on


Latest News
Southern Hemisphere Mining Limited
Southern Hemisphere Mining Limited reports on its plan to sustainably develop the 100% owned Los Pumas Manganese Project into a significant, reliable source of Manganese (Mn) to meet the demand and rapid growth in the EV and EV battery metals industries. [...]
Southern Hemisphere Mining Limited
Southern Hemisphere Mining Limited reports Diamond Drilling has resumed at its 100% owned Colina2 Gold Project in Chile, following a break for the Chilean national holidays. Last week, the company announced a major advancement at Colina2, with an intercept in the [...]
Southern Hemisphere Mining Limited
Southern Hemisphere Mining Limited reports a major advancement at the 100% owned Colina2 Gold Project in Chile, with the intercept in the third RC drillhole of 34m@ 1.39g/t Gold from 24m depth, and confirming epithermal style mineralisation. Drilling continues in the maiden [...]
ASX Prices
ASX Announcements